News about Michelle!
Back home on Tyneside,
Michelle
revealed how she is fighting to put a "terrifying" health scare behind her, how she is getting broody and wants a baby – and told of her nervousness about her fledgling TV career.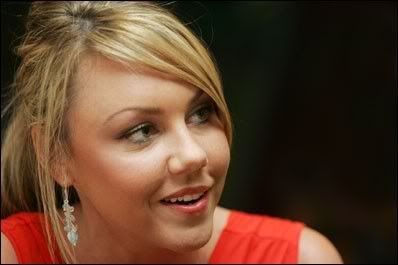 Michelle
, adding a touch of glamour to a restaurant opening, said she is now concentrating on her new career in television.
There were fears the Gateshead-born singer would have to cancel her wedding last autumn to Andy Scott-Lee when she was diagnosed with a heart problem and faced having a pacemaker fitted. But now Michelle believes her potentially life-threatening palpitations were down to the stress of her wedding, and by cutting out caffeine and stimulants she has been problem-free for two months. She said: "It was terrifying at the time. My heartbeat would get irregular and I could feel myself slipping away – and then I'd black out. "Someone wrote that I'd planned my own funeral. That wasn't true but I did write a will. Thankfully, for the past two months I've been fine. I've cut out caffeine and stimulants like Red Bull and that's helped. I just have to keep an eye on things and not get too stressed."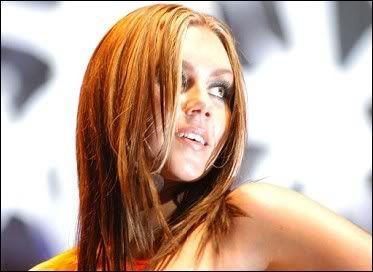 But Michelle is not planning on taking it too easy. Although she was back in Newcastle to open the newly refurbished Pizza Hut in The Gate she revealed that since Liberty X announced they were splitting she has a number of new ventures up her sleeve. She has recently been seen in the three-part documentary series Michelle and Andy's Big Day and the couple have another series due to broadcast soon.
Her latest TV role, which begins today on Channel 5, could be her toughest yet. She said: "I have to take off all my make-up and then go to a film premiere. I'll then be interviewing celebrities about why they wear make-up and why they think it's important. I'm really nervous about it."
"I don't wear a huge amount of make-up, but going without any will be really frightening! But I wanted to do it as I think it will be really interesting." Michelle is no stranger to the snapping cameras of the paparazzi, and every time she steps out on the town, especially if it is with celebrity chum Katie Price, aka Jordan, she is under the camera's gaze. She said: "I don't really mind the cameras. It comes with the job. "It's the stories that they make up to go with them that are the problem."
Although she admits she is hooked on reality TV and it was her dream to be famous, she still warned other young fame-seekers to make sure they have something to fall back on.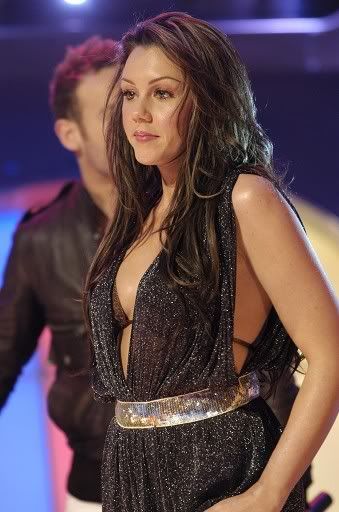 She said: "I still got my GCSEs and A-levels so if it all goes wrong I would be able to get another job. It's still important to get your qualifications."
Although married life with Andy is domestic bliss, Michelle said she has no plans to follow in her pal Katie's footsteps and have children just yet. She said: "I am getting broody, but now's not the right time. I'm concentrating on my career.
I'm also in talks about releasing a dance track and there are other TV roles in the pipeline. I'll also be playing Cinderella in panto at Sunderland Empire.
"
Source: www.icnewcastle.icnetwork.co.uk
Date: 13th August 2007.
New Michelle & Andy pictures:Michelle
and her husband Andy Scott-Lee enjoy a night out at the Embassy club, before heading on to the Stafford Club with Brendan Cole. London, England. 14th August 2007.